The time has finally come. The idea for Fernie & Co. was born a long, long time ago and now we are here, ready to launch our new business venture. I have to admit, we are pretty excited.
Sean approached me with this idea several times over the years. It was always easier for him to just keep working on his corporate career and for me to continue working for my father's architectural firm while continuing to grow my custom painting business. Change is never easy and real estate is not the easiest business to break into. Still, I was curious about the idea and Sean was 100% sold on it.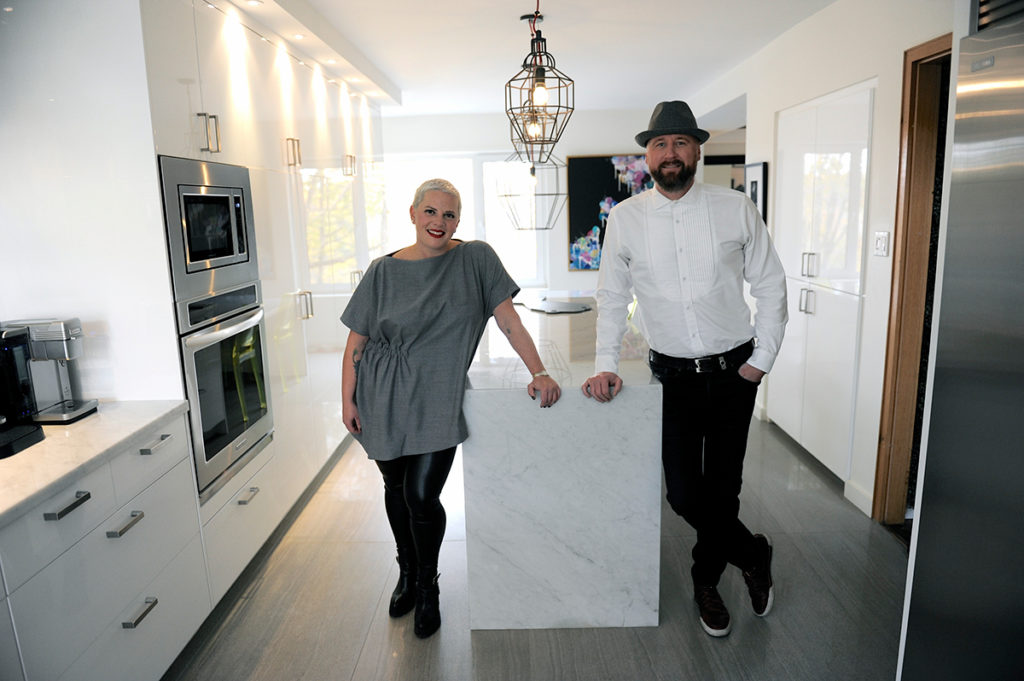 Partnering with Our Local Real Estate Brokerage
We spent the last year going to "real estate school" in our spare time (which was a lot more work than we had ever envisioned). Once we passed all the required courses, we interviewed with quite a few local brokerages to see where we felt the best fit was for us and our vision. We landed on Royal LePage Terrequity Realty, Brokerage at the corner of Bloor Street West and Montgomery Boulevard. We clicked immediately with the managing broker there (Trish Manning) and loved the small, boutique vibe of the office. It fit in well with our whole approach to "real estate done differently".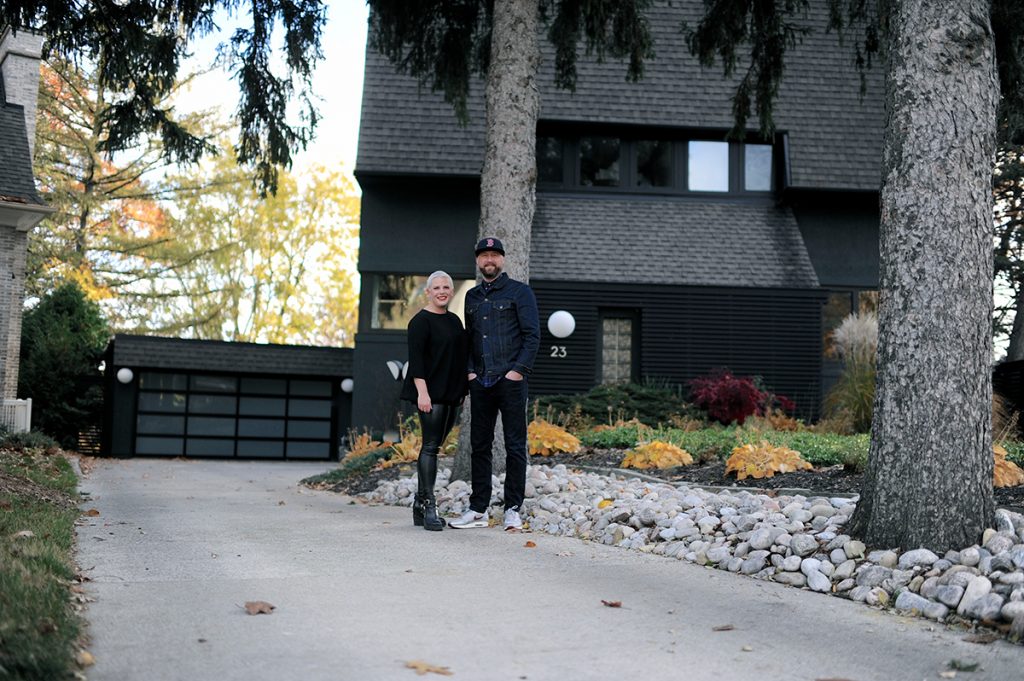 Doing Real Estate Differently
What is the big picture? We live in a close knit community in the west end of Toronto and have been involved directly or indirectly with the real estate market for 20+ years. We see an opportunity to evolve what it means to be a real estate salesperson in this market. Given our backgrounds and connections, we're able to offer home buyers and sellers an experience that is unique and differentiating. We don't want to be like anyone else. Our branding, our signage, our website, our presentations, our open houses are all created in the vein of "evolution of the status quo".
Our business goal is to launch our own successful real estate sales team (made up only of Sean and myself) that is focused on the local home market providing clients with knowledgeable, accessible, trustworthy, communication all in a stylized manner unlike what currently exists in today's marketplace.

Buying & Selling More than Just Bricks
We want to provide a "lifestyle" — it's not just about buying and selling houses, it's about buying and selling a lifestyle. What does that mean? It's about creating a vision. It's about showing the client the potential that they may not see. Our goal is to develop equity in the houses that we represent. We want a "Fernie & Co." house to become synonymous with quality, style and value that is well executed.
Marketing, Design & the Neighbourhood Network
Sean brings to the table a strong understanding of the digital marketing ecosystem. In addition, he has a long track record of negotiating and managing corporate partnerships. An accomplished and passionate leader with over 25 years of experience building and executing digital marketing strategies, leading high performance teams and delivering outstanding business results.
I have lived and worked within the neighbourhood for most of my life. My father is a well known local architect and together with my mother, they have exposed us to the art of buying, selling and renovating homes for the past 40 years. Over my lifetime, I have built up a strong network of connections within the GTA. In addition to that, my successful art and custom commission business has incrementally built an affluent clientele within the neighbourhood.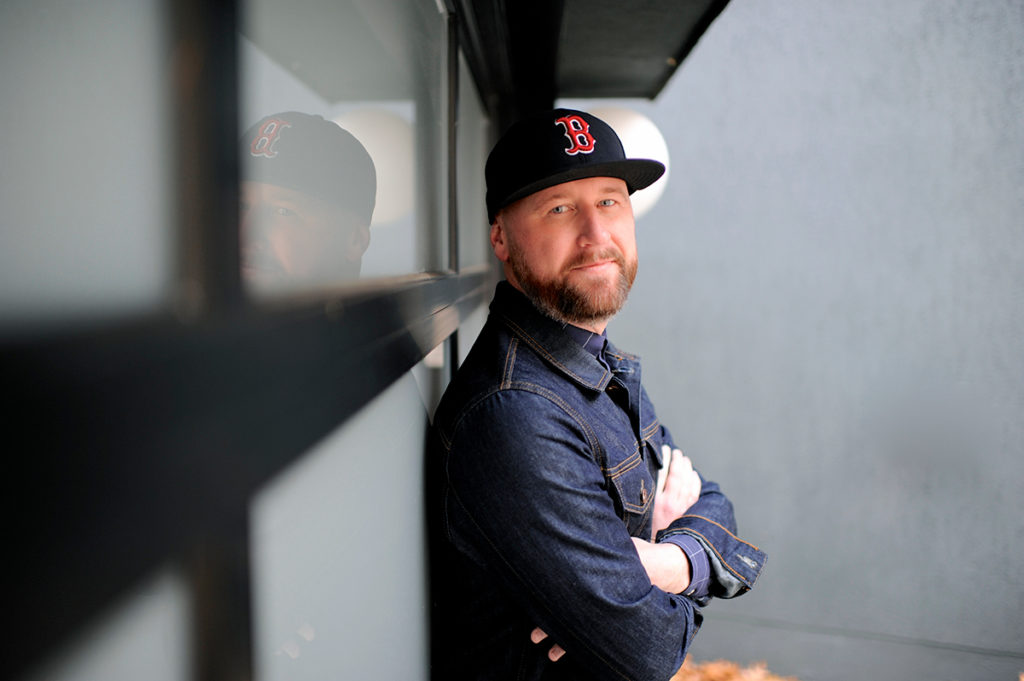 A Real Estate Team that Works
Our mission is to modernize and evolve the experience of buying and selling real estate by cultivating a spirit of collaboration, innovation, and integrity. We will take our time in getting to know our clients as individuals in order to thoroughly understand their tastes and objectives.
What are the most compelling reasons to believe in us? We have age and experience on our side. We have a history of maximizing our own real estate investment opportunities and we now want to leverage that experience for our clients. We believe that people are looking for something different, out of the ordinary. We want to be influencers — people look to us for opinions and recommendations. We are honest, trustworthy, approachable and "down to earth". We also have many connections within the industry that we can leverage. We want to evolve how people transact real estate.
Join Us for the Journey
We plan on blogging regularly to introduce our audience to us on a personal level. We will talk about our many experiences with the local real estate market. We have, on more than one occasion, purchased the "ugliest house" in the best location. We will talk about our love for design and how important furniture placement is. We will show examples from our own lives that illustrate points we are trying to make. We will let you get to know us so that we in turn, may get to know you better.
Thank you for embarking on this ride with us!
Justine & Sean Fernie