When we started out down the Fernie & Co. path, one idea we had from the very start was to host a huge launch party. We have quite honestly been planning this party for a year. To put it mildly, there was a HUGE amount of anticipation (or maybe anxiety that took the form of the massive cold sore that decided to show up on my lip 4 days pre-party!) as the the date of Saturday, November 25, 2017 approached.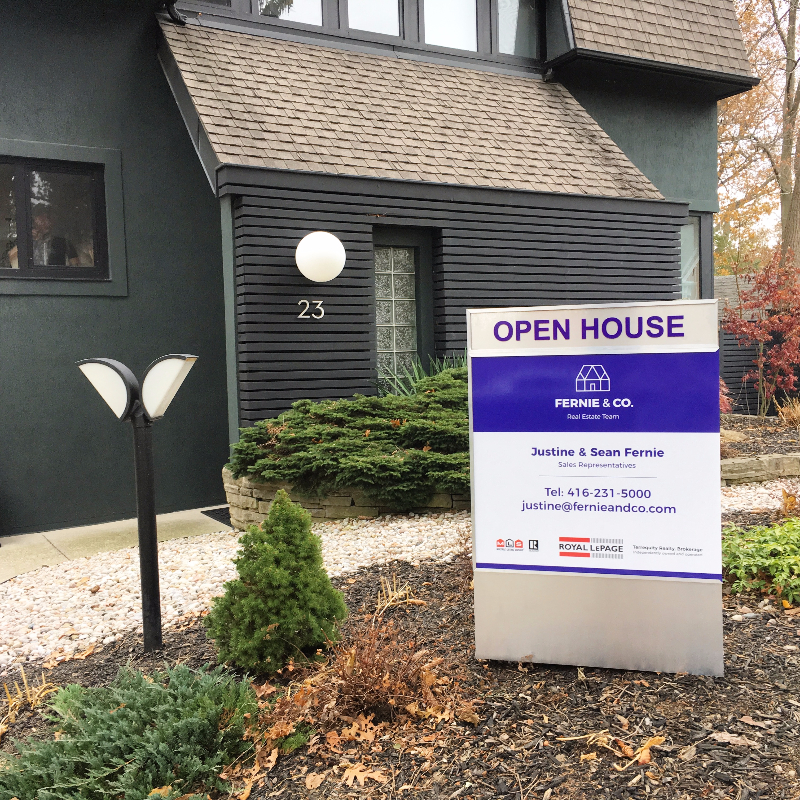 Cooking Up A Catering Collaboration
We partnered with our good friends, Jeff & Donna Mock, who are in the process of launching their own catering business, When Pigs Fly Catering Co. We have spent many, many nights with the Mocks over the years and have always completely enjoyed how they entertained and fed us. They know what tastes good, they know what drinks to serve with what tastes good–they look after you. We thought it would be the perfect pairing of new business ventures! We also wanted to approach this launch party as a giant version of what we will be doing for our agent open houses. We want our agent open houses to be events. We will set the stage to make "Fernie" open houses as something that are inviting and worth seeing.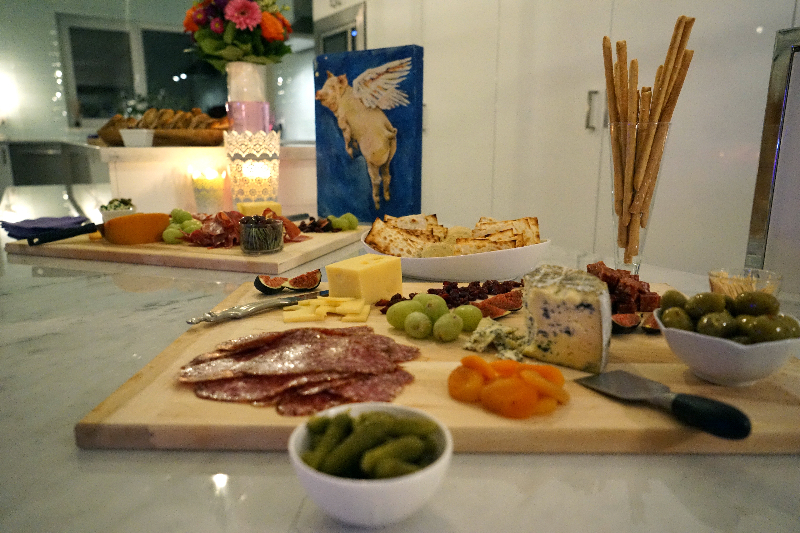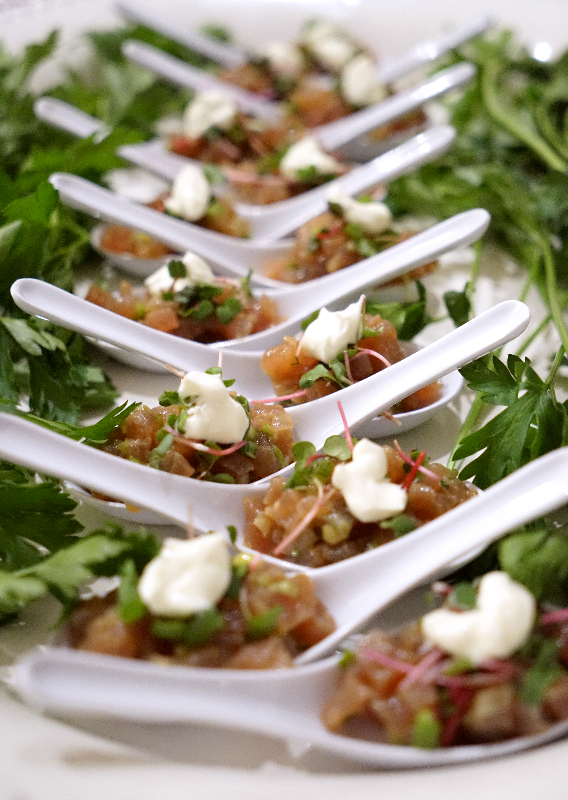 Petal Partners
I picked up the flowers from The Flower Room, who will be another one of our partners going forward. A family run business itself, Helen, Mike & Robin picked up on the Fernie & Co. branding immediately. They created SPECTACULAR arrangements for our party and will undoubtedly create spectacular arrangements for our clients in the future. We couldn't have been more thrilled with their work.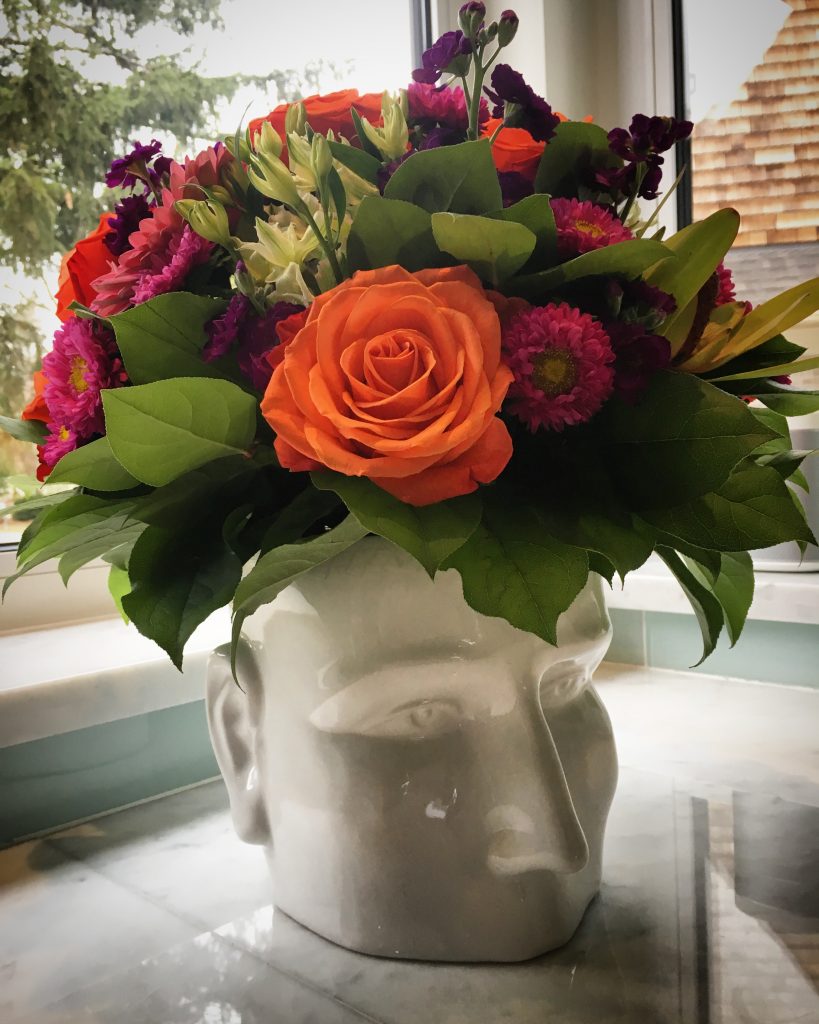 Setting the Stage
The morning before the party, the movers came and moved all the furniture from our main floor into our garage (this is really when having a double car garage comes in handy–who knew?!). Sean and I spent the rest of Friday being nervous 😉
On Saturday morning, all the rentals arrived… and they filled up the whole house! We had two giant bars (which were SO awesome), 6 cruiser tables and about a billion glasses. The Mocks arrived and we moved everything into place and it looked like a nightclub in here! It was so awesome to witness the transformation of our very own home into a venue.
One aspect of throwing the party that really excited us was the ability to showcase some of our marketing materials. We installed our brand new "monument" sign out front of our house that night to show our guests what a Fernie & Co. sign will really look like. It's 3″ thick and made of brushed aluminum with clear lucite panels that slide in and out of the top channel for "For Sale", "Sold", "Open House", "Exclusive" etc. The reaction to our sign made our night!
We also had the homepage of our website on a continuous loop on our big screen tv all night. We really love the homepage. It is actually drone footage shot by grade 11 student Liam Abbott of the Kingsway, Humber River and the surrounding area. We've spent a lot of time finding people's houses within it!
The Mocks cooking and catering really was an (almost) full family event. Two of their three grown children, Elliott and Georgia, were our servers and they brought along two amazing bartenders as well. They set up our basement, specifically my painting studio, as their "kitchen" with the bbq and deep fryer outside. It was amazing! Donna made sure every last detail was perfect on the main floor before taking her spot in the basement for the evening. We never did see Jeff or Donna again that night–they were busy at work downstairs the entire time!
Of course we can't forget to mention (or thank) our daughter Carter and her friend Vienna for being the coat check girls for the night. They graciously guarded the front door all night and even got tipped for doing so!
About 5 minutes before the party started, I was pretty sure no one was going to come. It is SO stressful having a party! My parents, who are always at least 15 minutes early for everything, weren't even there yet.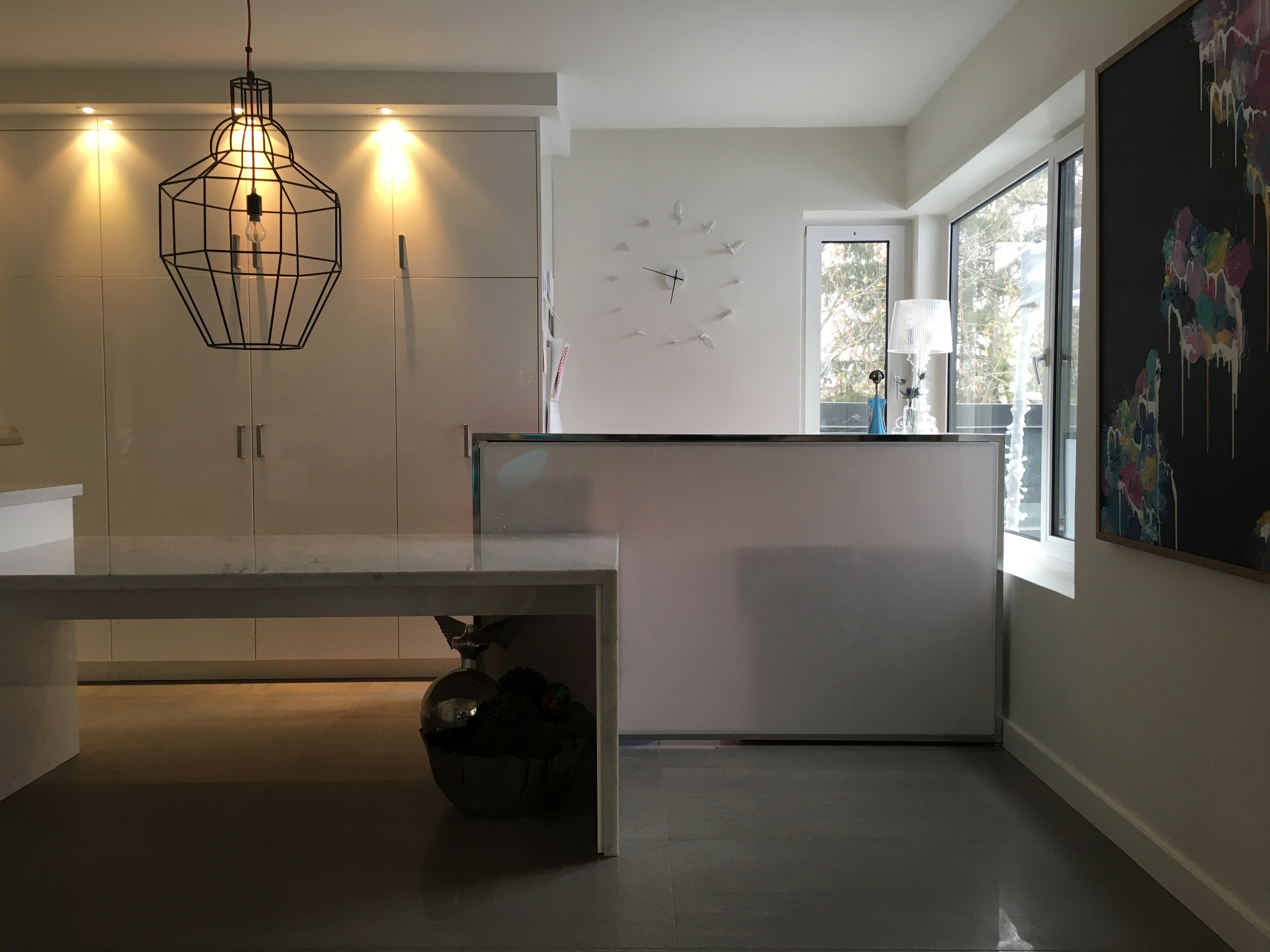 A Party for the Books!
Well, I was proven wrong very quickly and within moments the party was in full swing. It was so awesome to see friends and family all together enjoying themselves. The food was amazing, the drinks were great and the music was loud. Later on, the evening digressed into a massive dance party that shook the walls of our house. All in all, we were absolutely thrilled that people enjoyed themselves.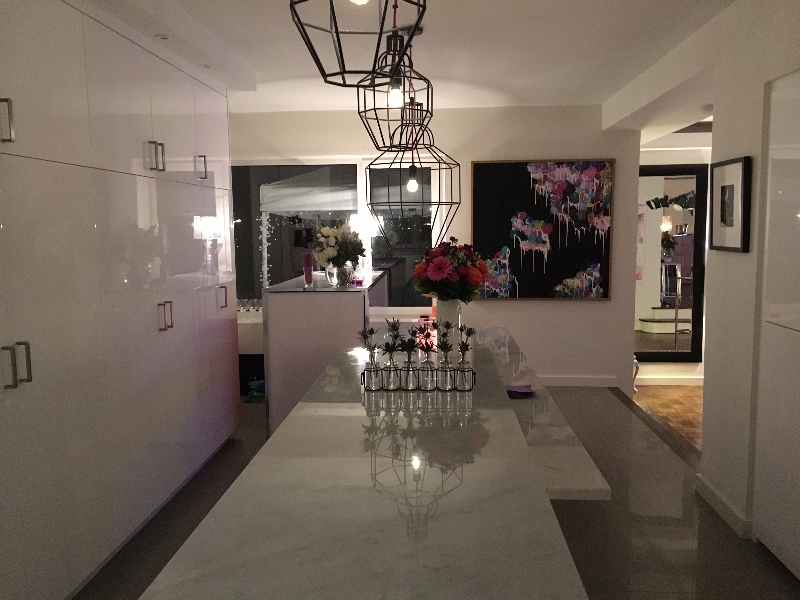 I have to admit in the days following the party I really felt the post-party blues. I kind of felt like after I did when our wedding was over. So much anticipation and hype and then BAM, it's done. But once the house was cleaned up and our furniture was returned, we were left with memories of an awesome event.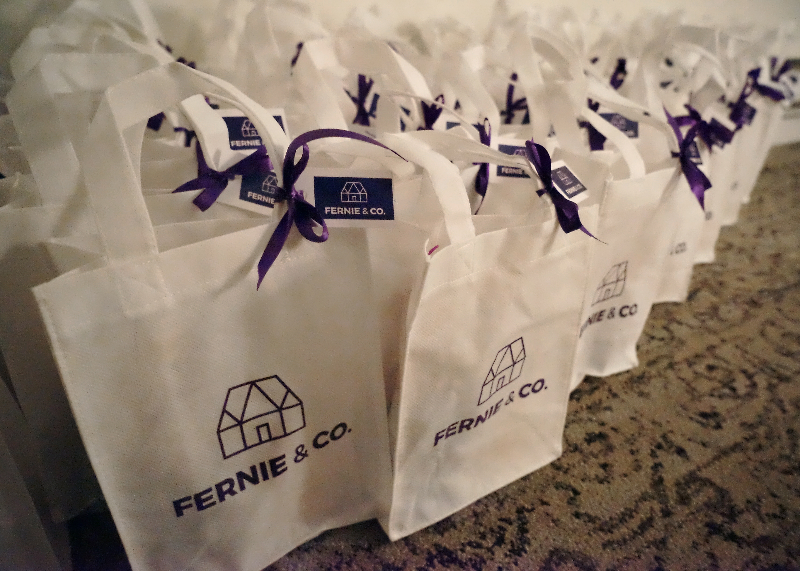 Thank you so much to all who joined us for our launch party.  We have many, many more events planned for the future! Please follow us on Instagram @fernieandco and on our Facebook page. We will be posting regularly about our own houses and many things that inspire us on our travels throughout this business.
Until next time,
Justine & Sean